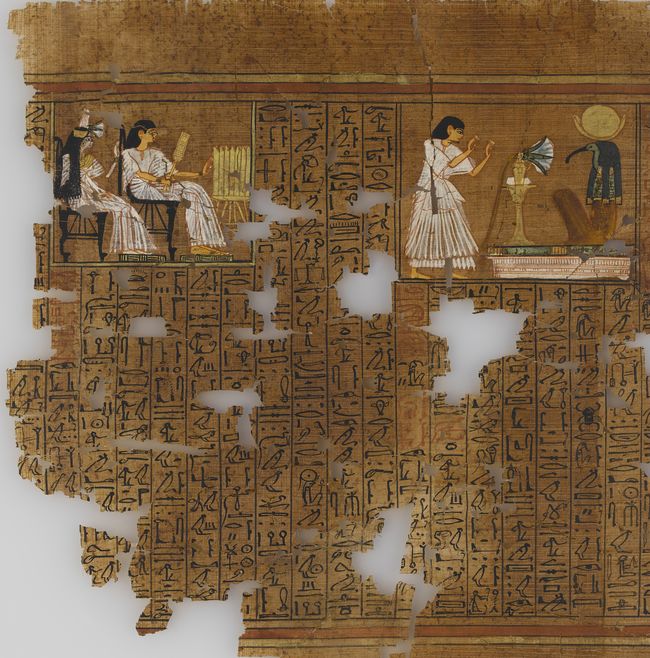 Spell 105 'for providing for the ka-spirit of Ramose' and Spell 95 'for being in the presence of Thoth', Book of the Dead of Ramose
An important of the work of restoring this papyrus was a detailed programme of examination and analysis of the materials used in the beautiful illustrations; for example the colours and how the gold leaf was applied.
The analyses were carried out with help from the Department of Forensic Science and Chemistry at Anglia Ruskin University and the Hamilton Kerr Institute.
As a result of this work, we know much more about the painting materials that were used and also how the illustrations were created.