Spell 83: being transformed into a benu-bird
This content is archived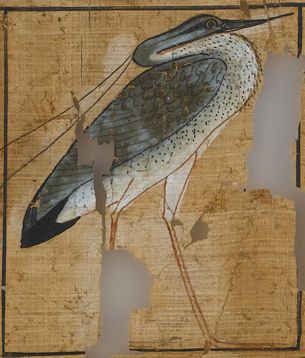 Vignette from Spell 83 of the Book of the Dead of Ramose
Spells 83 enables Ramose to turn into a benu-bird. This mythical bird was associated with the sun-god, especially the rising sun, and so with daily re-birth. In later times people equated it with the phoenix, perhaps because they were both believed to be repeatedly re-born from a fiery origin.
They way it was depicted varied at different periods. In the Books of the Dead it is usually shown in the form of a heron, as here.
The way the bird has been painted on this papyrus is very skillful and gives one a sense of the delicate shape of the bird's body, and the downy feathers on its chest. The sharp beak is also really well depicted.
Spell 83.1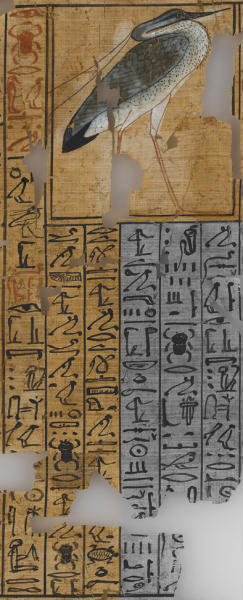 Translation
For being transformed into</span> a benu-bird. Words said by the Osiris, superivisor of archivists, Ramose, justified. I have flown up in primaeval time. I have become Khepri. I have grown like a plant. I have decked myself as a turtle. I am …

Spell 83.2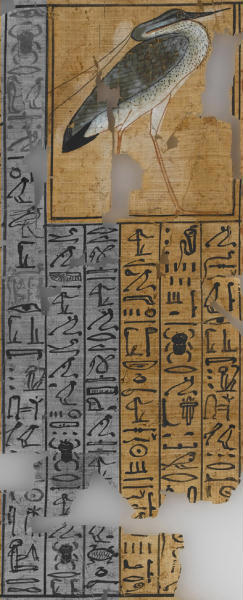 Translation
… the fruit of every god. I am the yesterday of these four of seven cobras who came into being in the east. Horus gives illumination from his body. I am the Osiris, superivisor of archivists, Ram[ose, justified.]